Be the First Holders




of Tinytap's Genesis




Collection Publisher NFTs
Promote the education you want to see in the world by owning the first Publisher NFTs. Obtain the publishing rights to digital courses created by teachers on the TinyTap platform and become a Co-Publisher for these interactive games.
Web3 is Changing the Way Teachers are Valued
Worldwide, teachers are undervalued and underpaid, they face constant resource shortages and obstacles that hinder student learning.
Join Animoca Brands and TinyTap in providing educators access to new funding opportunities and the means to generate equity by utilizing blockchain technology.
Leader in Web3 and Digital Assets
Investor and Operator of 350+ Ecosystem Investments
Parent Company of TinyTap since 2022
Top 10 Kids App Worldwide
Proven Leader in UGC Education
9.2M Registered Family Members
250k+ Interactive Lessons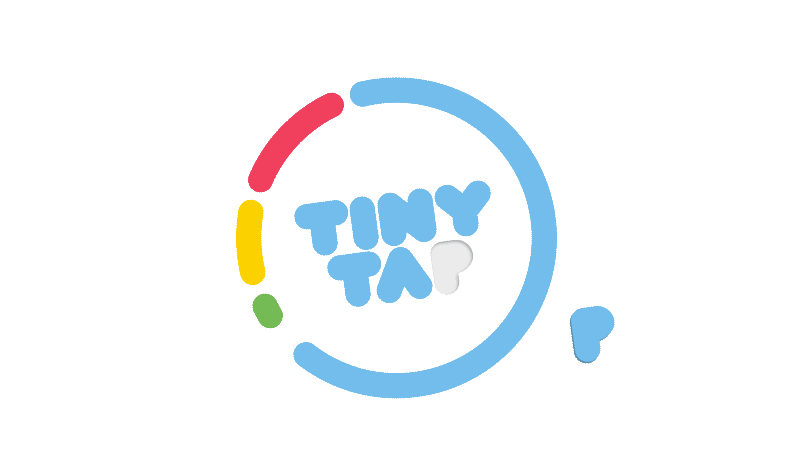 NFT Holder's

Course Management Dashboard
Owners of Publisher NFTs can actively promote and engage with their underlying course with the Owner's Dashboard.
Follow the KYC steps and start promoting to earn while supporting a decentralized education worldwide.
for more information write to web3@tinytap.com
An Alternative Education System
We're building a decentralized independent world curriculum library created and owned by teachers and the community via Web3. This system will be comprised of communities with shared interests they want to promote through education. As our first step, TinyTap is introducing Co-publishing rights with Publisher NFTs for 6 educational courses.
Pioneering the
Co-Publisher Model
Supporters of the project will act as Co-Publishers along with course creators and TinyTap, releasing and promoting educational content that is meaningful to them and meet students' needs.
​
The Publisher NFT holders have the right to receive up to 80% of any future earnings from customers' engagement with the course through marketing and promotion activities carried out by the Publisher NFT holders.
Actively Promoting
a Publisher NFT
To be entitled to generate any revenue after purchasing a Publisher NFT, the course must be promoted using either the internal TinyTap promotion platform or directly by the Co-Publisher. Direct promotion can be possible by embedding the course on your website or any other platform of your choice, thus, enabling others to access it independently from the TinyTap platform. Publishers will have access to view the course's performance and actively participate in its promotion in order to generate revenue.
We Value
Our Teachers
Revenue from each Publisher NFT sale will be shared with the creators of the courses. This will support them in producing new educational content.
​
Publisher NFT holders are entitled to receive up to 80% of any revenue generated from their own promotional efforts and will share the remaining 20% of any such revenue with the creator and TinyTap.
12 Teachers Just
Earned Over $351,000


Selling Education NFTs
Teachers on our platform develop educational courses with TinyTap games. They converted lesson plans and worksheets into interactive learning opportunities that earned revenue from the TinyTap subscription model. With our teacher creators we're selling the publishing rights for these courses to promote education together.​
Launch
Publisher NFT
12 Publisher NFTs will be auctioned on OpenSea**.
Information will be available pre-sale to see how much each course has earned annually and other metrics like geographical engagement.
**The completion of any auction is conditional on, among others, the completion of any customer due diligence checks to the satisfaction of TinyTap. Terms and conditions apply.
TinyTap participated as an anchor launch partner of Open Campus to create a solution for community-backed education. Using the Open Campus Protocol, non-Web3 native companies may publish their own educational content in order to contribute to the decentralized world curriculum.
​
E.g. existing partners on TinyTap's current platfrom such as Sesame Street and Oxford University Press.
Establish Governance
with $EDU
Open Campus's native token will offer teachers and education supporters access to a range of utilities. Tokens will play a vital role across all actions taken on the platform including governance, minting new games, and most importantly, ensuring transparency for donors.

The token is also offered as a grant for verified educators when games are created that meet predefined metrics set by donors (subject/age group/geographical location). Learn more about how to receive a grant from the Global Educators Fund.
1k Games for
More Co-Publishers
TinyTap's vast library of Games is coming to blockchain! 1,000 more Publisher NFTs are going to be released to our growing community. More teachers will have their content turned into NFTs and partner with supporters to promote education.
Despite the fact that teaching is among the most important professions, educators generally struggle with funding and resources... We will leverage blockchain to make new opportunities available to educators worldwide, allowing them to generate equity from their creations while offering parents enhanced learning opportunities for their kids.
Yat Siu, Executive Chairman of Animoca Brands
Since inception, TinyTap has worked to free educators from the limitations of traditional education systems and inadequate budgets…
We empower educators to create engaging learning activities, that can reach millions of kids directly, and that enables them to earn based on the success of their creations.
Yogev Shelly, CEO of TinyTap
Can I insert an image, video, or gif in my FAQ?

Yes. To add media follow these steps: 1. Enter the app's Settings 2. Click on the "Manage FAQs" button 3. Select the question you would like to add media to 4. When editing your answer click on the camera, video, or GIF icon 5. Add media from your library.

How do I add a new question & answer?

To add a new FAQ follow these steps: 1. Click "Manage FAQs" button 2. From your site's dashboard you can add, edit and manage all your questions and answers 3. Each question and answer should be added to a category 4. Save and publish.

Test Question 1

Test Answer 1

How do I edit or remove the "FAQ" title?

You can edit the title from the Settings tab in the app. If you don't want to display the title, simply disable the Title under "Info to Display".

What is an FAQ section?

An FAQ section can be used to quickly answer common questions about you or your business, such as "Where do you ship to?", "What are your opening hours?" or "How can I book a service?" It's a great way to help people navigate your site and can even boost your site's SEO.
ANY AMOUNT OF REVENUE AND PERCENTAGES IS FOR REFERENCE ONLY AND DOES NOT GIVE AN INDICATION AS TO FUTURE REVENUE, WHICH IS DEPENDENT ON THE PROMOTION CHANNEL AND MARKETING ACTIVITIES CONDUCTED BY THE HOLDER OF THE PUBLISHER NFT.